Leading the way for more than 75 years
Since 1936, our service has gone far beyond just supplying good products. The interests of our clients have been our priority from the start. Over the last decades, our accumulated technical knowledge has enabled us to develop a name among body shops, cab fitters, industrial clients, railway manufacturers and suppliers in the construction sector.
Staalglas is specialised in customised glass. Our knowledge, experience and expertise make us the right sounding board for all your glass needs. The more complex the better. We import, select, process, stock and distribute all types of toughened and safety glass from around the world.
If you want to know more about what Staalglas can do for you, or if you wish to make a no-obligation appointment, e-mail us at info@staalglas.nl and one of our product specialists will contact you directly.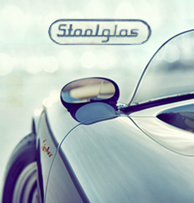 Staalglas has become a recognised name in the glass industry through the years